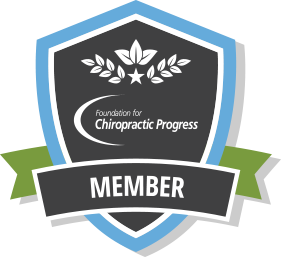 Your Journey to Total Health, Begins Here!
We are dedicated to staying on top of the latest chiropractic research and treatment modalities to bring our patients the best outcomes. It is our goal to create a friendly and professional atmosphere that you can feel confidant and comfortable with. We have been serving the greater Yakima Valley community for over 40 years.
We have a well trained staff, who help us help you; some of our staff have been with us for over thirty years. Our staff enjoy helping patients by giving them the information needed to make good decisions. Our doctors and staff will discuss with you, what options you have and what to expect. We are here to answer your questions and address your concerns. It is our goal to give you a satisfying experience every time you walk through our doors. Quite simply, our doctors and staff care about what they do!
If you would like to visit our office, feel free to contact us today at (509) 453-0300.
more about us
Chiropractic Care
Chiropractic care is a natural form of health care that assists with disorders of the neuromusculoskeletal system and the effects of such disorders on general health. Most people are aware that chiropractic adjustments are effective at alleviating back pain, neck pain, pain in the joints of the arms and legs, and headaches, but your overall health is dependent on a correctly functioning nervous system to coordinate all your bodily functions. When you receive chiropractic care and your health improves, it is because you actually are better. We don't cover up symptoms like drugs do, so when your symptoms are gone it is because your health has been restored and not because your symptoms are being managed with a drug. When you come to our office you will receive detailed history and examination which may include a sEMG, x-rays, and/or other evaluations we have in-house to give the doctors the most accurate information regarding your care. Following the examination, the doctors will schedule patients for a detailed Report of Findings, usually the next day, to explain your problem and outline a treatment plan to return you to your best self.
read more
Rehabilitative Exercises
Here at Warninger Chiropractic Clinic, our Doctors understand the importance of exercise to restore normal joint motion and help injured soft tissues heal. Along with your chiropractic adjustments, you will likely receive a home exercise program tailored specifically for your health condition. These rehabilitative exercises help restore flexibility, strength and range of motion. Joints must move in order for spinal discs to receive nutrients to regenerate. Discs lose their blood supply after you quit growing, in order for them to regenerate you must have the right nutrients in your diet and full motion in each vertebral motion segment for the spinal disc to regenerate. When you develop degenerative disc disease, it is simply because you are not regenerating fast enough. Restoring joint motion to the vertebral motion segment along with the required nutrients will allow your disc to begin to regenerate and inhibit the progression of more disc degeneration. Your prescribed exercises will improve mobility, function, and your quality of life. It is important to have your chiropractor prescribe your home exercise program, as some exercises will help you heal and others may cause more damage. For instance if you have a facet joint problem and you do Mackenzie extension exercises, which are meant for disc problems you will make your condition worse, having expert advice from your chiropractor will help put you on the path to recovery.
read more
Standard Process Supplements
Standard Process has been making quality supplements since 1929. Standard Process supplements are made with whole foods and other high quality ingredients. They are the leader in whole food nutrition and dedicated to creating the highest quality supplements based on the philosophy of their founder Dr. Royal Lee. Standard Process owns a 623-acre certified organic farm in Palmyra, WI. More than 80 percent of the raw plant ingredients used in Standard Process supplements are grown on this farm. They have an extensive and rigorous system for validating items that they can't grow to ensure the purity of the product from start to finish. Their focus is on quality and not quantity. Click the Order Here button to buy Standard Process supplements now.
Order Here
Massage Therapy
Massage therapy and chiropractic care complement each other. Both therapies work together, creating a synergistic effect that results in a much faster recovery time. The goal of massage therapy is to break up scar tissue, add flexibility and help your soft tissues heal. Our massage therapists offer a relaxing atmosphere where healing can take place.
read more
Ideal Protein Weight Loss Protocol
Our clinic offers the Ideal Protein weight loss program. Ideal Protein is a medically supervised, 4 phase weight loss protocol. When the program is followed, you can lose fat while maintaining your muscle mass. After your initial consult, you will be asked to make weekly visits to the clinic to meet with your coach, weigh in, have your measurements taken, and purchase your food and supplements for the following week.If your medical doctor has said you must lose weight or you suffer with the consequences of diabetes, high cholesterol or other weight related health issues, come see us. We can help! There are only so many things you can do to become healthier. Many people think that becoming healthier means salads for every meal and exercising daily. Our trained professionals will work with you to understand your body and how you can put your wellness first. We want you to get the results you are looking for. Whether that is to prevent diabetes, to decrease your cholesterol, or reduce or eliminate medications for such problems; we would love to help you do this!
read more
Testimonials
I recently re-activated care in their office and am happy I did. They did an excellent job in fixing my back pain. Their office staff is really helpful with insurance coverage info and letting you know what you expenses will be. I appreciate the ease in making appointments. You are welcome to walk in! I highly recommend.
Christopher
Thank you to the doctors and staff and Warninger Chiropractic Clinic. I couldn't stand up straight when I went in and they fixed me and I could walk out straight up and without pain. The staff is excellent and caring. They also take my insurance, another plus. My good recommendation.
Jim Etenbere
I don't know what I would do without the doctors at Warninger Chiropractic Clinic. I could not walk when I saw Dr. DeGooyer and he put me back together again. The staff is the best. They are friendly and genuinely care about their patients and are efficient in helping you with your insurance. I could not recommend more Warninger Chiropractic Clinic. They are hands down the best. This is not the first chiropractic office I have gone to either, so I know the difference.
Tiffany Webber